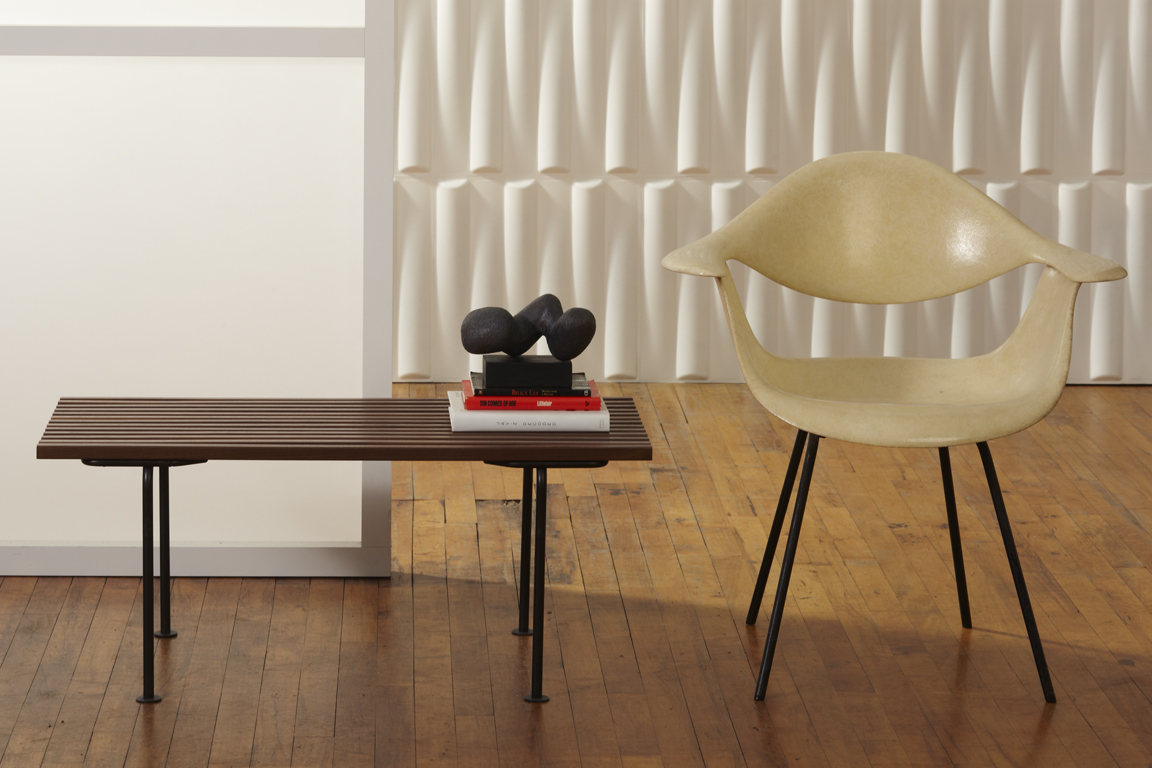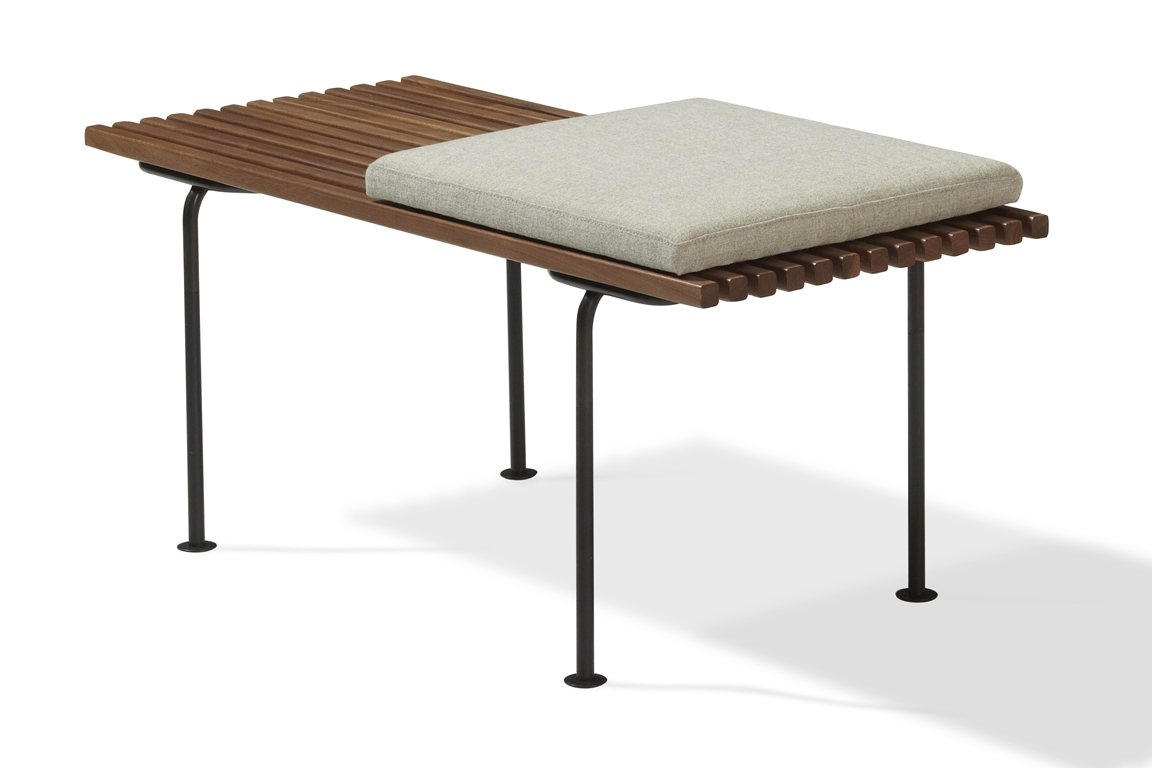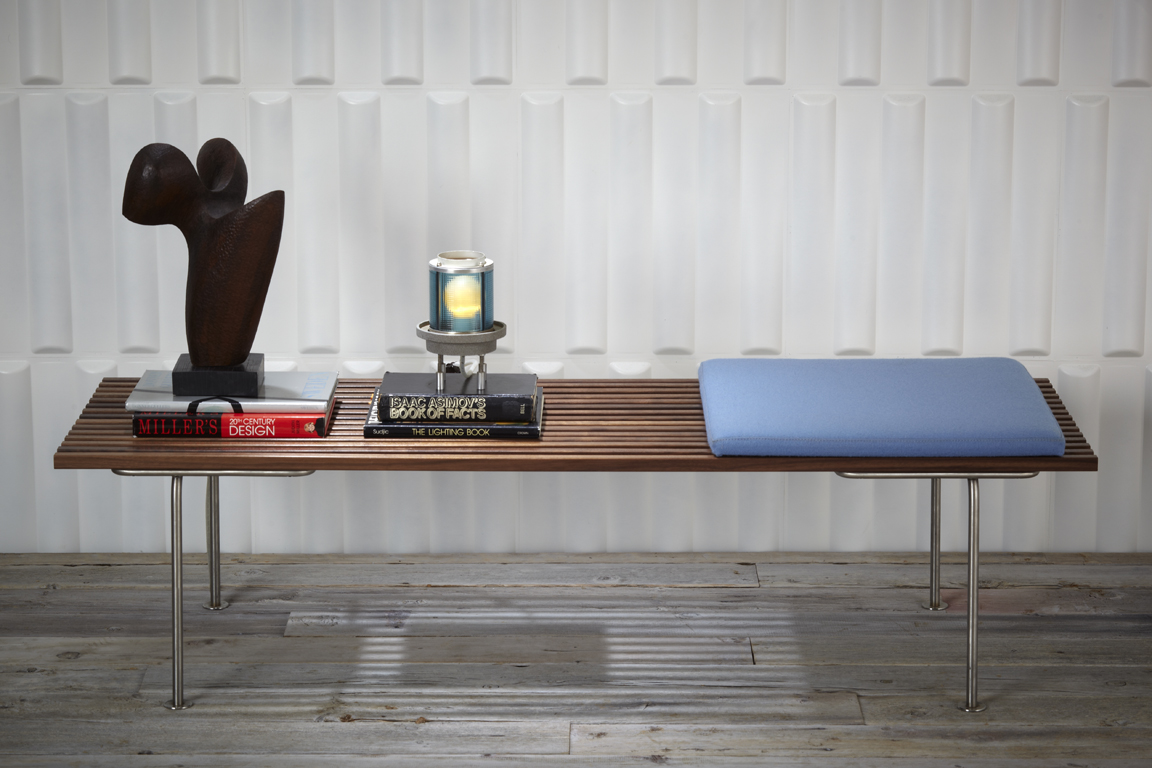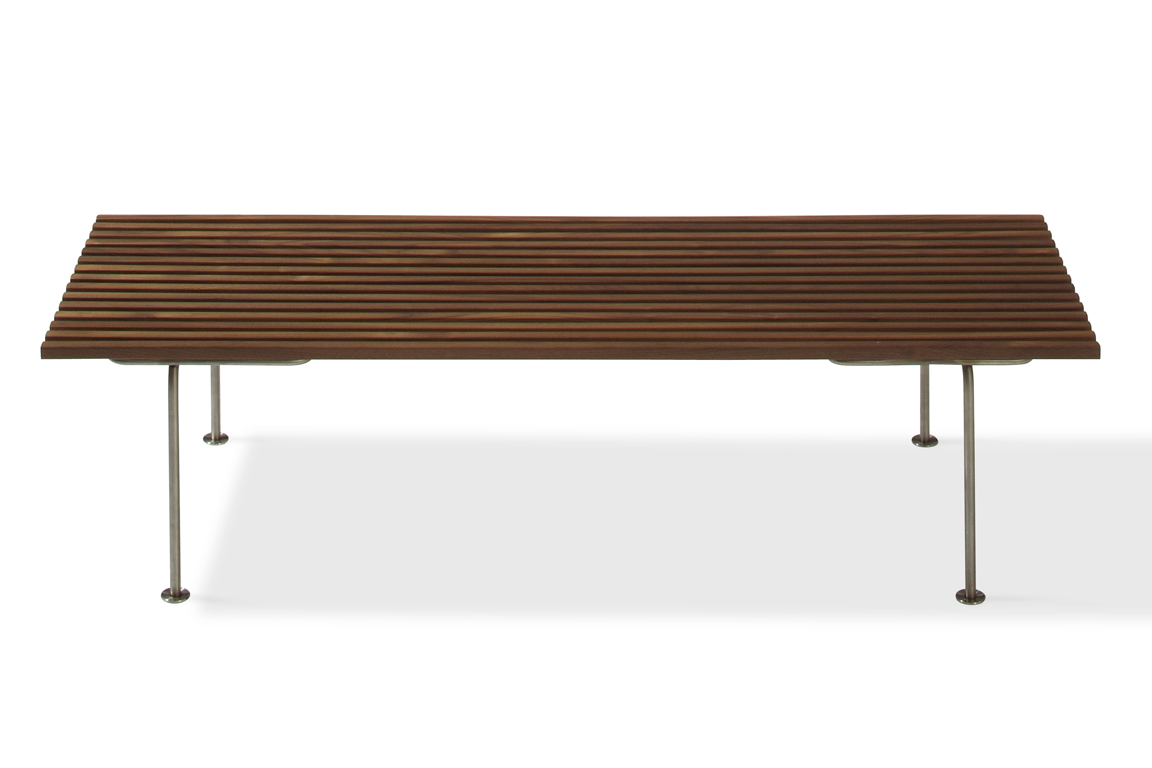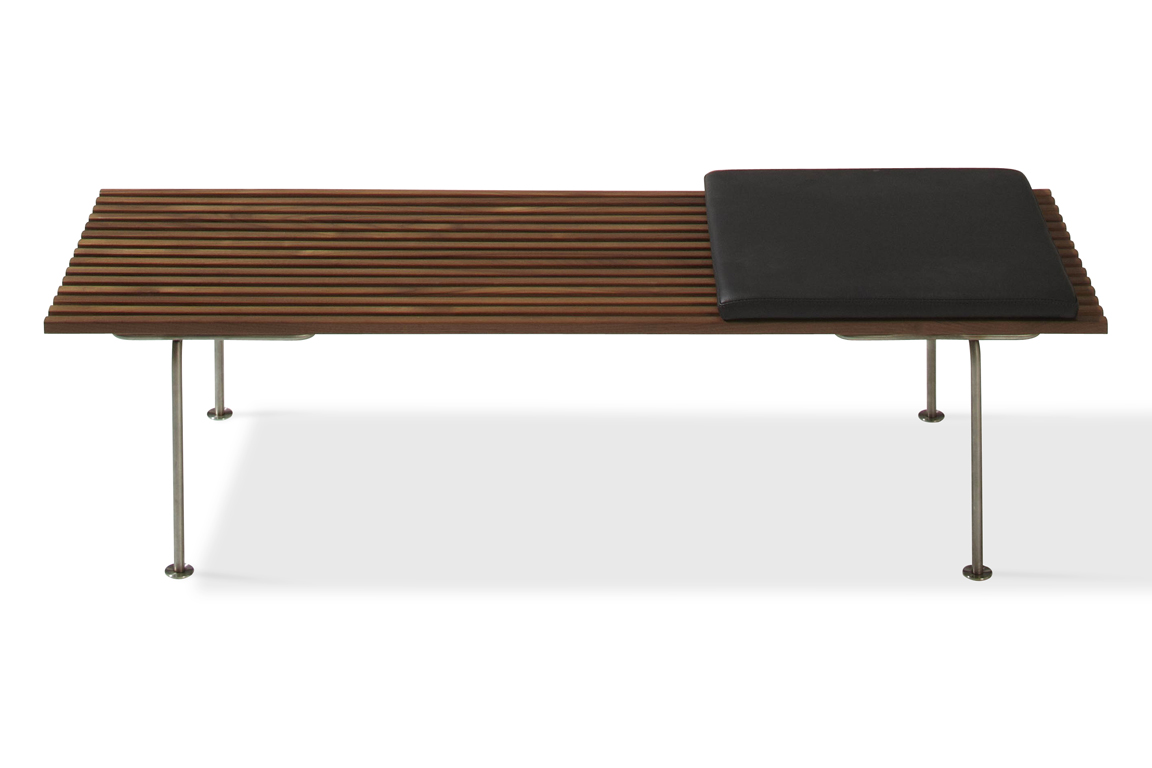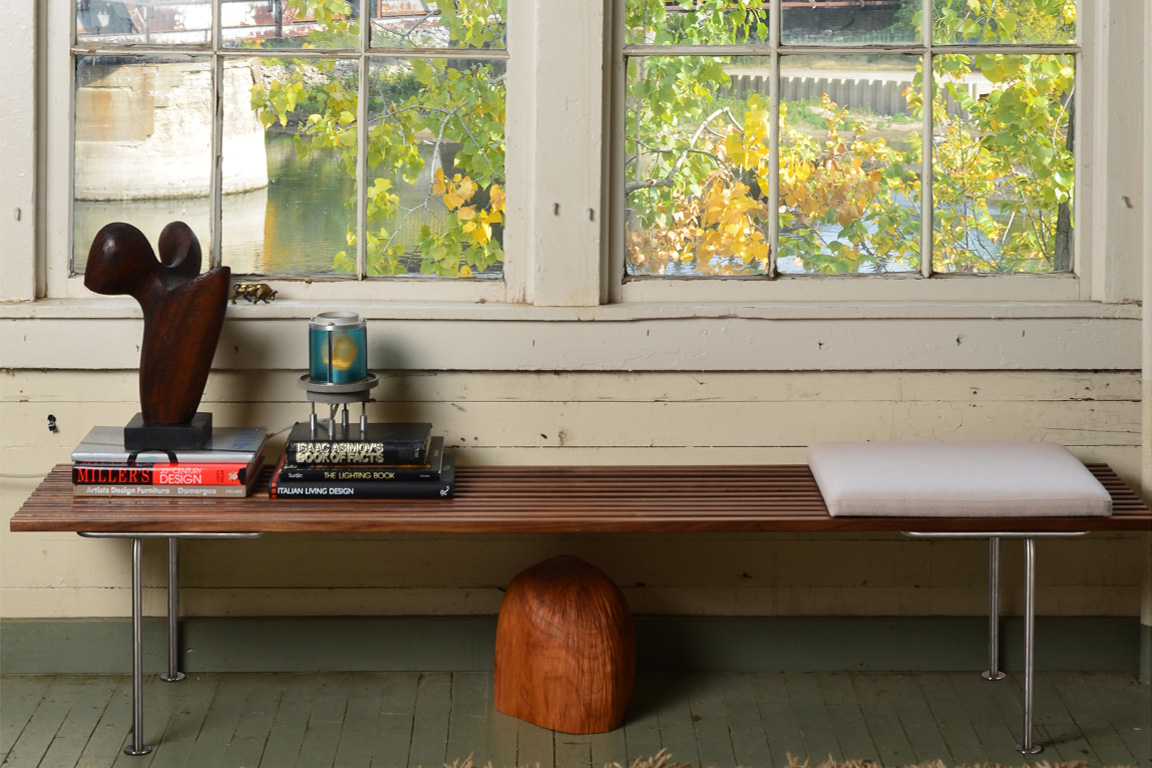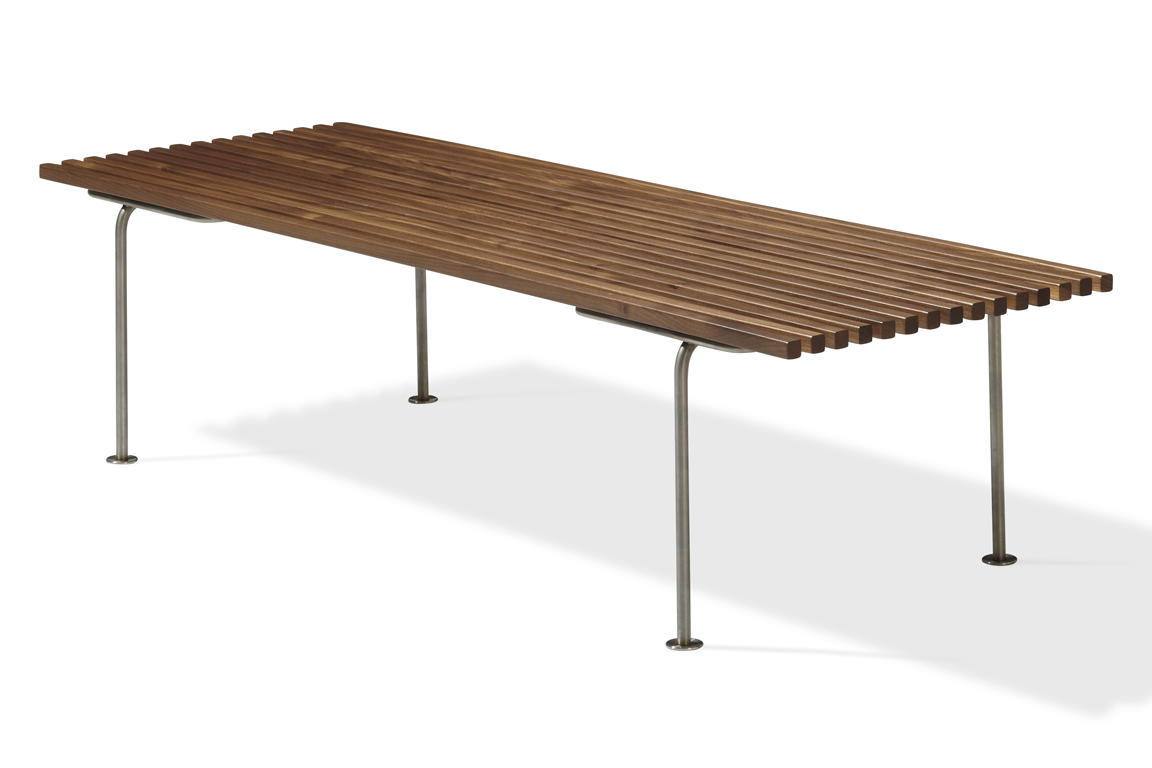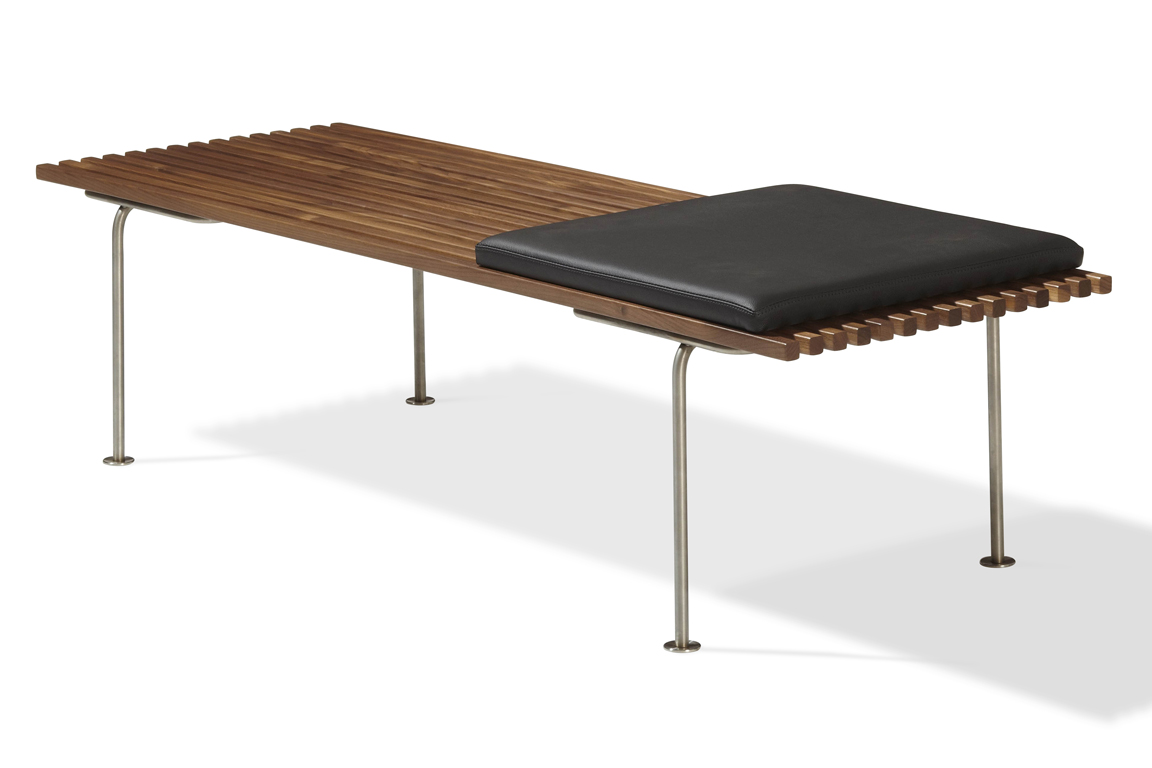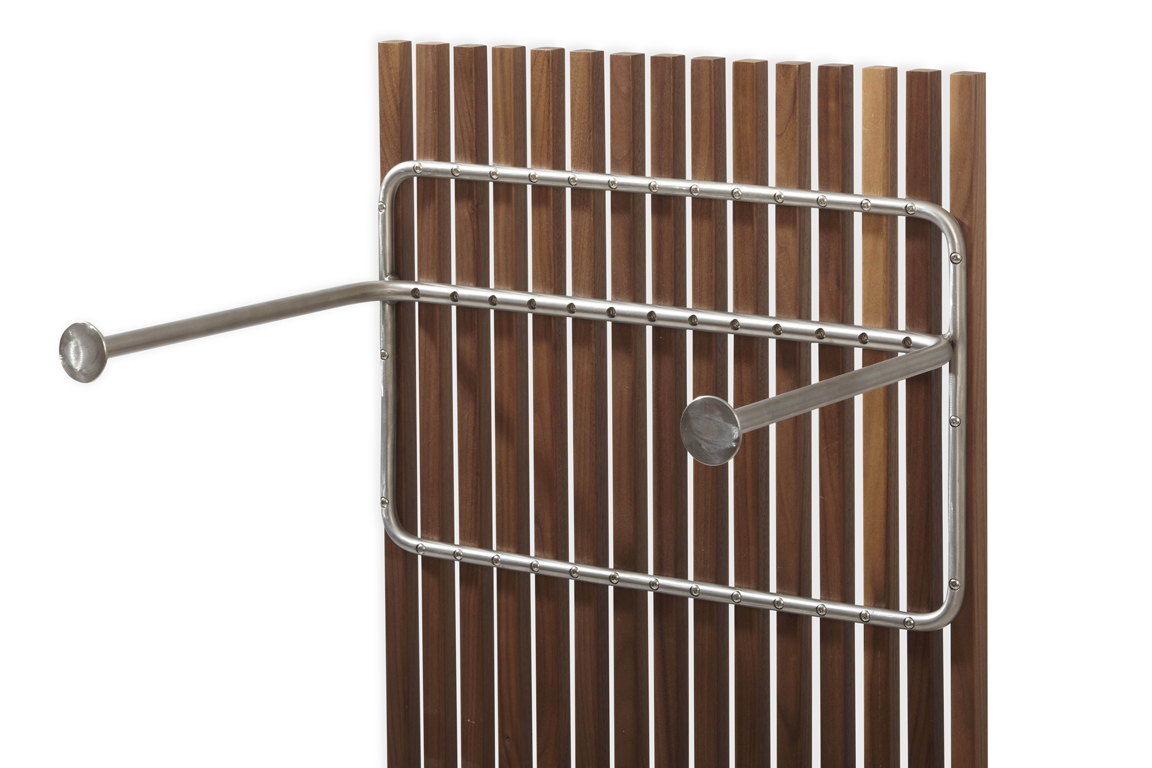 CUSTOM BENCH SIZES
Custom sizes are available in depths from 13.5" to 20" and lengths up to 12 feet. View custom work here.
With its architectural silhouette, Rift defines space in a simple, beautiful, and functional way. Solid steel legs are hand-welded, with slats in solid American black walnut.
Made in USA.
WALNUT & BLACK
(blackened steel)
LENGTH 3 ft / 4 ft / 5 ft
DEPTH 16"
HEIGHTS 15" or 18"
WALNUT & SILVER
(stainless steel)
LENGTHS 4 ft, 5 ft
DEPTH 20"
HEIGHT 15"
Add comfort and texture to the Rift bench with our bench cushion, which features a sturdy masonite platform and velcro fasteners on the underside to prevent sliding or twisting. Available in our own light grey fine weave hopsack, C.O.M. or C.O.L. Not intended for outdoor use. Made in USA.
FOR 16" BENCH DEPTHS: 17" W x 16" D x 1" D
FOR 20" BENCH DEPTHS: 20" W x 20" D x 1" H